Journal of Big Bend Studies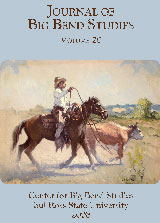 William A. Cloud, Series Editor
Erin Caro Aguayo, Technical Editor(s)

©2008 Center for Big Bend Studies
144 pages
$15.00
Order Online   Order Form

Table of Contents
The Peyote Trade of the Texas Borderlands: Religion, Commerce, Conservation, and Drug Regulation
Martin Terry
There is near universal consensus among Native American Church (NAC) leaders that scarcity of peyote is a major problem. Three DEA-registered peyote distributors in South Texas currently supply all the documented peyote cactus tops (buttons) purchased by NAC members for ceremonial use as religious sacrament. Declines in numbers and average size of buttons available from the registered peyote distributors have been generally attributed to overharvesting. In response to decreased availability and escalating prices of peyote, NAC leaders are exploring alternative options of supply, such as importation of peyote from Mexico and cultivation of peyote either in habitat or in greenhouses. Relocating the centers of NAC peyote production from the natural habitat to remote tribal greenhouses would reduce the harvesting pressure on remaining wild populations. Regulated greenhouse cultivation is the ultimate solution to the problem.
Bibliophiling West Texas Black American History
Bruce A. Glasrud
This article discusses bibliophiling, that is, taking one's interest in scholarship and carefully organizing it into a bibliography (a list of sources). The terms bibliophiler, West Texas, African American, and history will be defined. There is also an explanation of how to create a bibliography of Black Americans in West Texas history, and a discussion of some of the books that have been published on the topic. This approach may be used for any historical or scholarly investigation.
From Boxing to Painting: Lorenzo Castañeda, Jr.
Gloria Duarte
"I like to know who I am, where I come from," Lorenzo Castañeda, Jr. has commented in several past interviews. After more than thirty years of researching and painting scenes from the histories of Mexican cities and el mestizaje (those of mixed Spanish and Indian blood), he has learned exactly who he is. Reflecting a passion for his antepasados (ancestors), his paintings depict Mexican villages, Indian women selling flowers or carrying their children, Mexican cowboys, religious figures, and the Spanish missions of San Antonio. His goal has been to keep the Mexican culture alive. He compares his paintings to letters he has written. These symbolic letters reveal a shy, humble, gracious painter whose passion for his cultural heritage prevented him from giving up his dream of becoming an artist, even under adverse circumstances.
Build it and They Will Come? Boom and Bust in Presidio
Paul Wright
A proposed railroad line through Presidio connecting the Mexican port of Topolobampo to the American Midwest prompted a boom in Presidio in the 1920s. People thought the line would move Presidio's riches cheaply to markets and engender a huge international freight traffic for which Presidio would serve as the port of entry. Also feeding the boom was an explosive growth in cotton production, feverish real estate speculation, and expectations that huge mineral riches existed in the local area. The boom went bust about the time the Santa Fe line was completed through Presidio in November 1930. Factors in the bust were: the railroad was not completed to Topolobampo as expected, its potential benefits were oversold, the local area was not the Mecca for minerals as widely believed, serious problems developed in the cotton growing industry, and the Great Depression began to affect the Big Bend at the time the line was completed. Implications for the proposed La Entrada al Pacifico superhighway through West Texas are discussed.
Bracketing Bean: The Other Two Leaders of Langtry, Texas
Doug Braudaway
Langtry is a small but storied community perched on a cliff overlooking the Rio Grande in Southwest Texas. Its best-known resident was Roy Bean, the self-styled Law West of the Pecos, who has been the subject of books, articles, and movies. However, within the Langtry community two other persons were more important. J. P. Torres was part of the family that founded the town before Roy Bean moved in, and W. H. Dodd served as a community leader and government official for more than two decades after Judge Bean's demise. Without the Torreses and Dodds, it is likely that there would have been no Langtry, or Judge Bean and his antics.
The Jesse Evans Gang and the Death of Texas Ranger George R. Bingham
Chuck Parsons
Some Texas Rangers have gained national recognition for their contributions to the establishment of law and order. In the rush to tell their stories, it is often forgotten that relatively unknown privates also contributed, acting bravely, following orders, and engaging outlaws in life-threatening situations. Private George R. Bingham of Frontier Battalion's Company D, a virtually unknown Texas Ranger, died in the line of duty while engaged in a gunfight against outlaws in West Texas. His life before the tragedy remains obscure; his origins are uncertain. It was only when he joined the Rangers that his actions were recorded.
Inspection of the Military Colonies of Chihuahua.
Report sent by the Inspector of the Military Colonies of the North
Colonel Emilio Langberg
Translated by Herbert H. Eling, Jr.
Annotated by Solveig A. Turpin

In 1851, Colonel Emilio Langberg (1810–1866), then Sub-inspector of Military Colonies in Chihuahua, led an expedition through northern Chihuahua and Coahuila with the stated intent of mapping the distances between settlements and assessing the border defenses against incursions from the United States. In response to a request for information from General Manuel Robles Pezuela, the Minister of War, then-Colonel Langberg wrote a shorter report that transmitted information excerpted from his book in progress. The short report was first published in 1852 as Inspeccion [sic] de las Colonias Militares de Chihuahua in the Boletín de la Sociedad Mexicana de Geografia y Estadistica. The basic text was reprinted in 1949 under the title Indios Salvages de Chihuahua en el Siglo XIX in the Boletin de la Sociedad Chihuahuense de Estudios Historicas. Certain spelling and punctuation peculiarities in the earlier account were corrected to accord with modern stylistic conventions but none of the information was altered. In the foreword, Langberg was identified by his highest military rank, General, but his name was still spelled as Lamberg.
The Psychology of Rock Art
Andrea Powers
While gazing at images and designs on rock surfaces, it is difficult to resist speculating about the reasons for their creation. Humans all over the world created pictures on rock for thousands of years, so the images seem to have served an important function in their creators' lives. From a psychological perspective, a behavior continues if it's rewarding in some way. This paper will explore rock art's origins as a system of human communication and self-expression, and propose that iconographic representations endured because of their many rewarding properties.
Giddings' Lost Pecos Station
Tommy Garrison
The newly discovered Giddings' Lost Pecos Station has recently received a Texas State Historic Site designation due to the efforts of those who have been researching the Old Chihuahua Road in Pecos County, Texas. The old site that has lain dormant and undiscovered for over one hundred years can now take its place in Texas history beside other known sites along the military route. Pecos Station was located near the present "S Crossing" in the Pecos River, a natural ford that was previously used by the Paleoindian, Archaic, and Late Prehistoric Native Americans, and is thought to be the site where the Spanish Expedition of Juan Dominguez de Mendoza crossed the Pecos and camped in 1684. In 1858, George H. Giddings, the owner of the San Antonio to San Diego Stage Line, constructed the new station in response to the loss of the Little Escondido Stage Stop. The new site was chosen because of the hard rock bottom crossing and accessible springs, as well as the close proximity of Fort Lancaster. The station was destroyed by Indians in 1862.